The first meeting of the iDSI in Africa took place on 25 and 26 March 2015 and focused on the South African environment of priority-setting and health technology assessment.
PRICELESS-SA (Priority Cost Effective Lessons for System Strengthening) convened a two-day meeting of over 70 key stakeholders to identify ways of scaling up practical support for evidence-informed priority setting to achieve equitable healthcare for all South Africans. The group comprised senior SA government officials from Health and Treasury, including the Director General of the National Department of Health, Ms Precious Matsoso, WHO staff, donors, the private sector (health insurance and pharmaceutical sectors), researchers and leaders in priority-setting in the UK, Thailand and Zambia.
The meeting explored existing and potential capacities for a national Health Technology Assessment (HTA) function in South Africa and identified the current range of available technical capacity to support such a function. HTA is a tool to aid priority-setting and resource allocation processes which requires a multi-stakeholder approach. It was defined as the production of evidence about costs and effects of a technology, which is any intervention which can promote health, prevent, diagnose or treat acute or chronic disease, or for rehabilitation.
Policymakers present from South Africa were extremely positive about the initiative and encouraged by the potential for improved decision-making through consideration of the issues in HTA.
A presentation by Dr Mpuma Kamanga from the Zambian Ministry of Health also gave the attendees a glimpse into the work which is taking place in that country to enable the development of a Social Health insurance (SHI) which aims to achieve universal access to quality health care. Some key areas for iDSI support were identified, including support for decision-making in the essential medicines programme and SHI benefit designs, and technical collaboration for training and capacity building.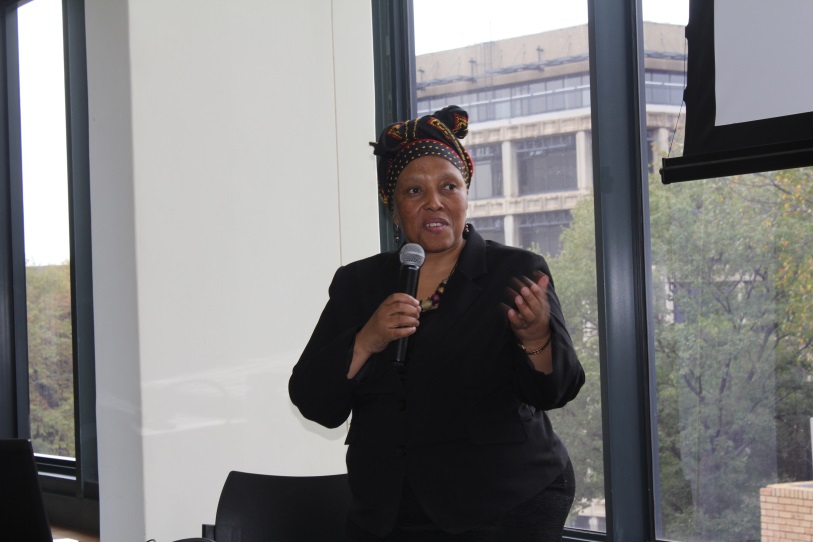 Outcomes from the meeting were:
High level government support of HTA and need for more formalized evidence-based processes for decision-making and priority-setting
Agreement of participation in a country-wide network to respond to the growing demands for HTA
Suggestions to assess the previously developed HTA strategy (2004) and revise this to take it forward
Identification of the need for development of a database of HTAs for the Department of Health's use, and a proof of concept HTA study for a user
Agreement on several publications to highlight the history, policy and legal space for HTA, and advocate for the further development of priority-setting processes in the country, which PRICELESS SA is beginning to pull together