We link with other networks and initiatives active in the technical or policy aspects of priority-setting and UHC
---
Better Outcomes through Learning, Data, Engagement and Research (BOLDER) is an initiative set up by an international team of senior academics and health policy experts with the aim of building capacity for pragmatic research and supporting the development of Learning Health Systems in LMICs with a focus on Sub Saharan Africa.
Capacity Building on Universal Health Coverage (CapUHC) A unit in the International Health Policy Program (IHPP), Thailand. Aims to establish a sustainable mechanism to promote South-South technical collaboration to support and strengthen capacities of developing countries in their efforts to advance UHC agenda at the country level.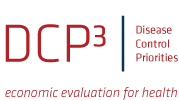 Disease Control Priorities Network (DCPN) at University of Washington's Department of Global Health funded by the Bill & Melinda Gates Foundation, promotes and supports the use of economic evaluation for priority setting at both global and national levels through policy advocacy, country engagement, and the production of Disease Control Priorities, Third Edition (DCP3).
European Network for Health Technology Assessment (EUnetHTA)  was established to create an effective and sustainable network for HTA across Europe – we work together to help developing reliable, timely, transparent and transferable information to contribute to HTAs in European countries.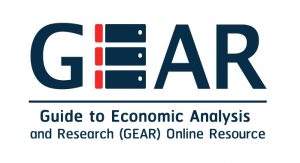 Guide to Economic Analysis and Research (GEAR)  is an online resource that guides researchers who are responsible for conducting economic evaluations to be used as evidence for healthcare policymaking in their country.
Guidelines International Network (G-I-N) is a global network, founded in 2002. It has grown to comprise 98 organisations and 107 individual members representing 40 countries from all continents (July 2013). The network supports evidence-based health care and improved health outcomes by reducing inappropriate variation throughout the world.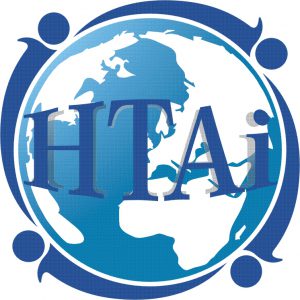 Health Technology Assessment international (HTAi)  is the global scientific and professional society for all those who produce, use, or encounter HTA. HTAi has members from over 65 countries and embraces all stakeholders, including researchers, agencies, policy makers, industry, academia, health service providers, and patients/consumers. We are the neutral forum for collaboration and the sharing of leading information and expertise.

 HTAsiaLink is a network to support collaboration between Asian HTA agencies. It focuses on facilitating HTA research by accelerating information sharing, and developing an efficient methodology for HTA in the region.
Inter-American Development Bank (IDB) established in 1959, IDB is the leading source of development financing for Latin America and the Caribbean, with a strong commitment to achieve measurable results, increased integrity, transparency and accountability.
The International Network of Agencies for Health Technology Assessment (INATHA)  is a network of 55 HTA agencies that support health system decision making that affects over 1 billion people in 33 countries around the globe. It connects HTA agencies to each other to support knowledge sharing and the exchange of information, and also to serve as a forum for the identification and promotion of other interests of HTA agencies.
The International Society for Pharmacoeconomics and Outcomes Research (ISPOR)  promotes the science of health economics and outcomes research, and facilitates the translation of this research into useful information for health care decision makers to increase the efficiency, effectiveness, and fairness of health care to improve health.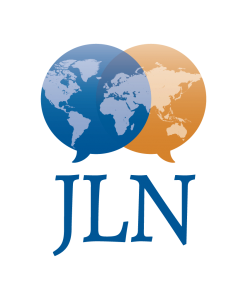 Joint Learning Network for Universal Health Coverage (JLN) Our goal is to make UHC-related evidence and news more easily accessible to policymakers, practitioners, researchers, civil society, partners, and other stakeholders that are designing, implementing or engaging in reforms aimed at driving progress towards UHC.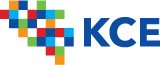 KCE Process Book KCE's mission is, on the basis of scientific analysis and research, to advise policymakers on decisions relating to health care and health insurance.
The Pan American Health Organization (PAHO) Founded in 1902, PAHO is the world's oldest international public health agency. It provides technical cooperation and mobilizes partnerships to improve health and quality of life in the countries of the Americas. PAHO is the specialized health agency of the Inter-American System and serves as the Regional Office for the Americas of the World Health Organization (WHO).
Priorities2020 A network of researchers with partners from University of Bergen, Norway; University of Addis Ababa, Ethiopia; University of Pennsylvania, NIH Bioethics Centre, USA; Oxford University and London School of Economics, UK. . The goal is to develop tools to incorporate equity concerns and non-health benefits alongside cost-effectiveness information to aid priority-setting across interventions and health service delivery platforms relevant for global health.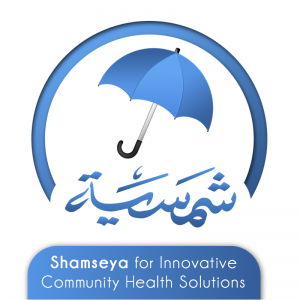 Shamseya is a non-for-profit company that works through participatory community health solutions, research, field work and policy advocacy, aiming at improving access to quality services to all Egyptians and aspire to provide innovative healthcare solutions in Egypt and the Middle East.
The World Bank Institute (WBI) A global connector of knowledge, learning and innovation for poverty reduction, connecting practitioners and institutions to help them find suitable solutions to their development challenges.
World Health Organization Regional Office for South-East Asia (SEARO) Home to a quarter of the world population, WHO SEARO provides leadership on health matters, articulates evidence-based policy options, provides technical support to countries and monitors health trends.
WHO Regional Office for the Eastern Mediterranean (EMRO) The WHO Regional Office for the Eastern Mediterranean is one of WHO's six regional offices around the world. It serves the WHO Eastern Mediterranean Region, which comprises 21 Member States and the occupied Palestinian territory (West Bank and Gaza Strip), with a population of nearly 583 million people.